Welcome to Emmanuel Praise & Worship Centre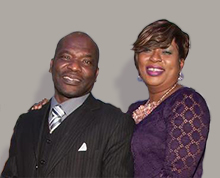 We're thrilled to have you visit our website. Emmanuel Praise is a vibrant church with various ministries for your spiritual enrichment. We pray these opportunities afford you comfort and fulfillment in your personal spiritual life. It would be our pleasure to connect with you.
---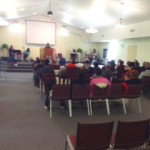 EPWC is a place where you will find comfort, great fellowship and sound doctrine. Our services present Bible truths relevant to today in a clear, compelling, and easy-to-understand way. We are intentional in connecting with you on every aspect of life; it's our desire to equip you to be "all that you can be" for God.
Pastors William & Vanessa Dover
Daily Bible Verse
If anyone has material possessions and sees a brother or sister in need but has no pity on them, how can the love of God be in that person?